Last Updated on January 13, 2023 by Marian
Just recently a new product from Kurt Chrisler was released by the name of Auto Promoter. It's a system that integrates autoresponder, hosting, squeeze pages and emails/follow-ups.
I was eager to check this out myself, though I didn't get a review access to it – I bought it myself.
The idea behind it is not bad at all… but I found some serious issues inside! Read on.
Here's the dashboard: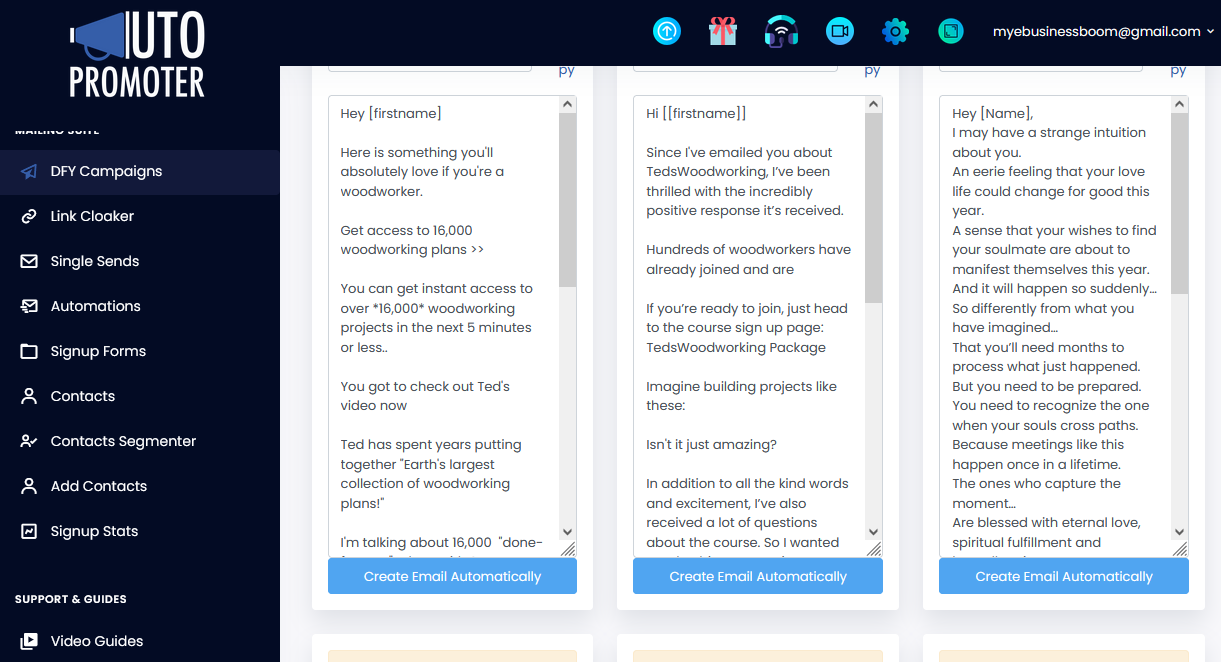 There are campaigns, sign up forms, contacts, squeeze pages, etc… you can use their pre-made DFY campaigns and also squeze pages – that are "iframed". Just like these: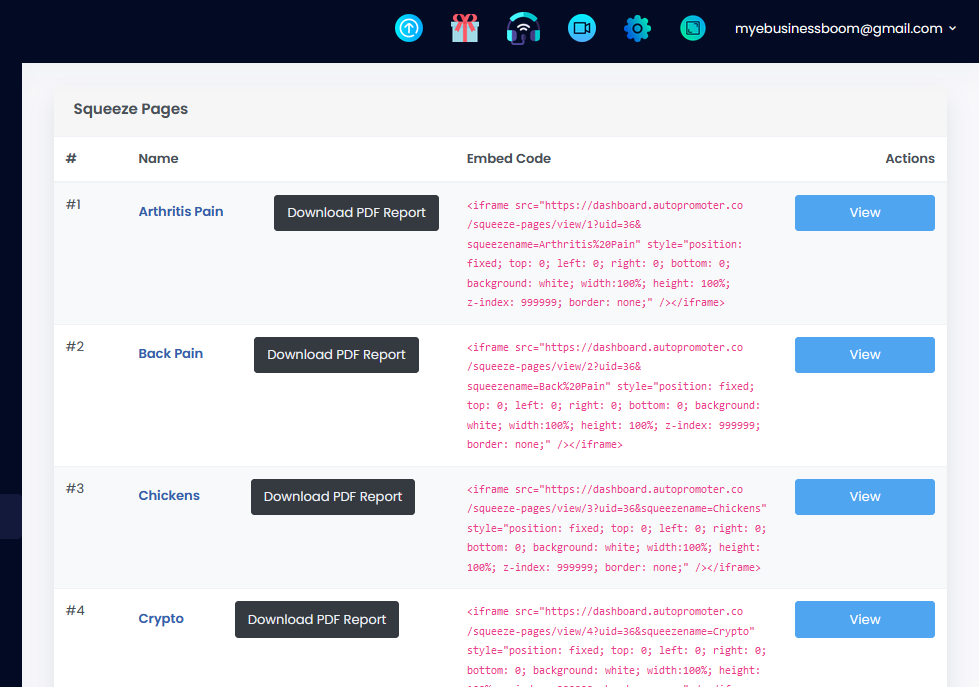 So the advantage and disadvanage as well is that the squeeze pages are hosted on their server/site not yours!
So whatever happens to the site, your squeeze pages are affected. 
But it's NOT the biggest problem!
I tested the squeeze pages and signed up to receive emails generated by Auto Promoter.
See my tested contacts here:
There's no option to delete a single contact! Only the whole list.
When I sent a test broadcast to these emails – guess where they landed?
The emails were delivered right into a spam folder! So how can you earn by recommending products in the emails that are sent into spam folders?!
Also notice, the "from" email address. it's "noreply@autopromoter.co via bnc3.mailjet.com" – this is not professional at all. So when someone incidentally finds your email in the spam folder and tries to contact you – bad luck! You're not going to read his/her email!
So basically, the emails won't be read, and you won't earn any commissions at all.
I have better solution for you: get professional autoresponder like for example AWeber, where you can have 500 contacts and 3,000 emails per month for free! There you can create your sign up forms, landing pages, etc… and also can have a professionally looking "from:" email address and much more!
If you're looking for DFY (done for you) squeeze pages including email follow-ups, this is the best system I personally use! Currently there are lots of various squeeze pages/niches inside the system.
I'm sorry for the 250+ customers who will have a hard time geting commissions wih Auto Promoter:
Final verdict: 👎