One of the best tools to promote LIVE GOOD is to use advertising network like LeadsLeap. And it's more than the advertising network, much more than that!
I'm a PRO member of LeadsLeap – so I can promote my sites and links without viewing the ads myself. Although, I must admit, I check the other people's sites and offers when I have a minute so I can see what they promote and perhpas there will be something for me as well!
See for example my ads that I currently run: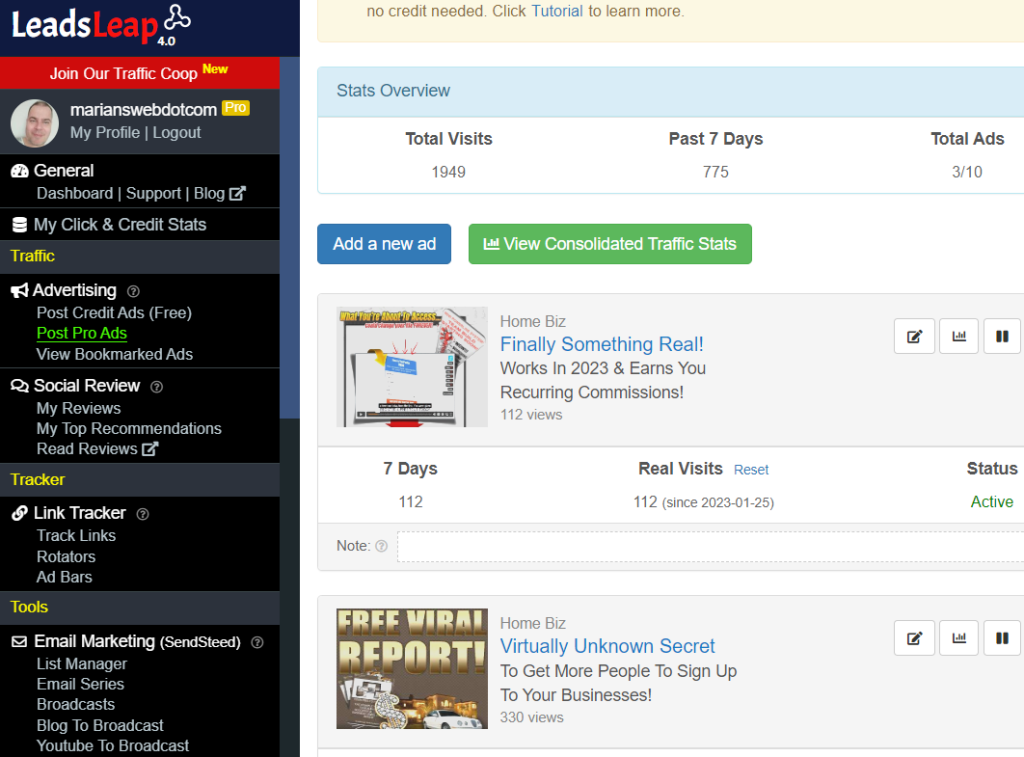 How does that sound? 1949 real visitors to my pages/sites in just a few days!
Among other things that LeadsLeap offers is a page builder. It's so easy to design your own page, whether it's a squeeze page (for getting your own subscribers) or a splash page or any other type of page!
It's very addictive to use the page builder 🙂
For example, my team's training page for Live Good: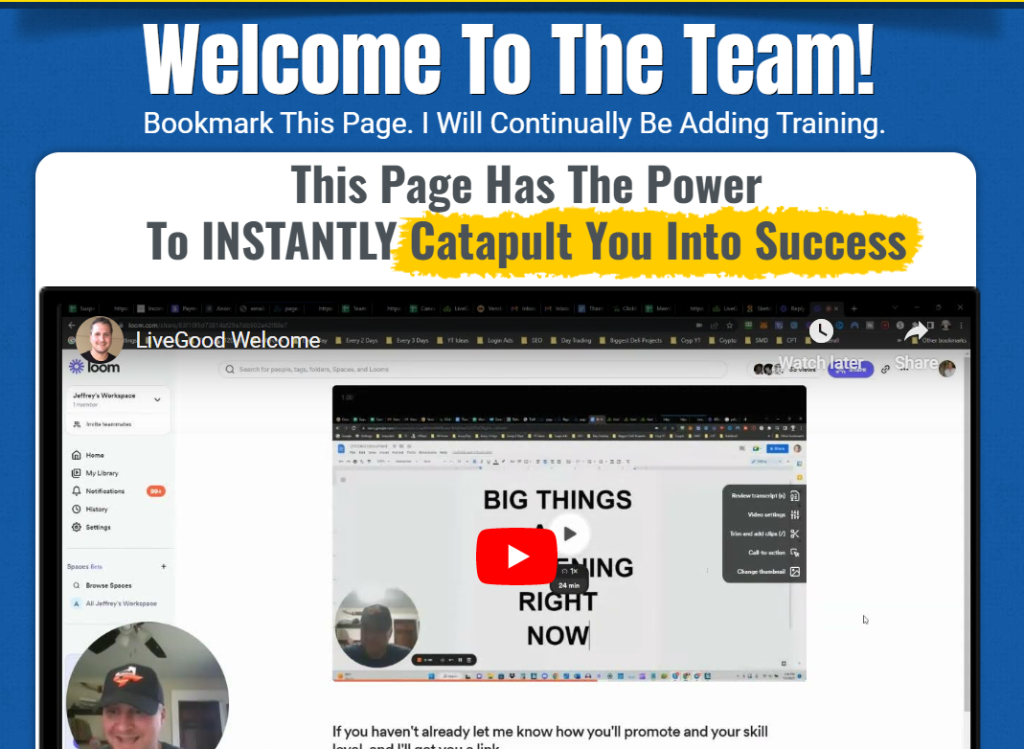 There's a share code at the bottom of the page, you can use it to duplicate the page and make any edits you need! It's an excellent way to launch your own page in minutes, literally!
Inside Leads Leap there are also other possibilities to promote your products/sites even more, like using their FREE autoresponder and emailing your subscribers or joing their Traffic Coop network, or adding the link to the sidebar of your WordPress blog… it's up to you how many resources of Leads Leap you're going to use! It's mindblowing! 🙂