Here's a list of resources and tools I personally use and recommend! These are not some theoretical ideas that may or may not work. These are proven tools and services I enjoy using. 🙂
Domain Registering
Over the years, more than 15 actually, I registered hundreds of domains, most of them are .com domains, but I also registered domains that end with net, org, info, ws, xyz, All of them using NameCheap.com
The guys at NameCheap.com are super friendly and really quick to respond. I've been a member of several forums talking about domain registering, most of the folks recommend them as well!
Reliable Web Hosting
I've been using many different web hosting services, most of the web hosting companies use cPanel but some of them like SiteGround have other systems. If you have Amazon affiliate products sites, I recommend using HostGator but if you run a WordPress blog, the best hosting would be SiteGround.
For some other simple sites I recommend BlueHost as they're very reliable and will keep up your site 99% of the time with no issues at all! Just don't make the mistake of using "free webhosting" or some kind of cheap hosting that will last several years! The troubles you'll have with such service won't be worth it plus your sites/blogs will very likely be down!
Auto Responder Service
Using a good and reliable auto responder service is crucial to every online business owner! Without your own list of subscribers and customers, your business can't survive! Keep that in mind!
Over the years I've used GetResponse, AWeber, some self-hosted auto responder scripts, WordPress plugins, etc.. each of them has its own ups and downs… but I stick to AWeber until this day!
You absolutely have to use quality auto responder to build your own list with each and every of your sites! With aWeber you can reach as many people on your list as possible. You can tag and further segment them, you can use blog broadcasts and read some really useful reports and stats.
(if you'd like to learn more, sign up for my free list building video series)
WordPress Themes & Plugins
My favorite themes come from HappyThemes.com, MyThemeShop.com and Thrive Themes. One good in terms of SEO, is Socrates Theme.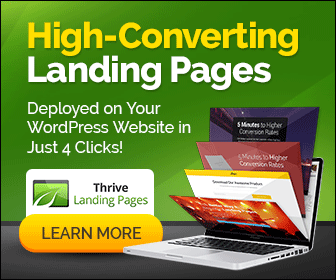 If you're looking for some specialized theme or plugin, here's a great place to explore: Envato. That's the place I go to when looking for some specific plugins!
Page Builders
Images & Photos
Video & YouTube Tools
Super Useful Tools
SEO Tools
SpinRewriter
This is my #1 secret tool for creating unique articles for my blogs! If you are not a writer or you don't have time to write your own articles, this is the tool you need!
I'm not surprised they have more than 158,327 happy users 🙂 Now you can turn your free plr products and articles, make them unique and publish them on your blogs, too.
Cloak & Track All Your Links
This tool, ClickMagick, is not only good for masking (cloaking) your affiliate links, but allows precise tracking as well! It's a must-have tool for solo ads tracking, whether you sell solo ads yourself or you want to track any of your links! You'll see where the click comes from, which country and you'll see if that's just a bot click (fake click). Invaluable tool, indeed.
Video Tutorials for Online Marketers
Here's a place with more than 300+ video tutorials that are especially useful to online marketing newbies! Learn all the basic stuff, from domain registering, web hosting, uploading files to your host, extracting zip files, editing CSS and HTML to auto responder tutorials, writing sales letter, getting traffic, etc.!
More resources to be added soon! 🙂