Confused on how to start marketing your business?
 Make it easy by getting daily marketing tips delivered straight to your inbox every single day!
Start Receiving Your Free Tips Now:
Marketing 365: Daily Marketing Tips to Your Inbox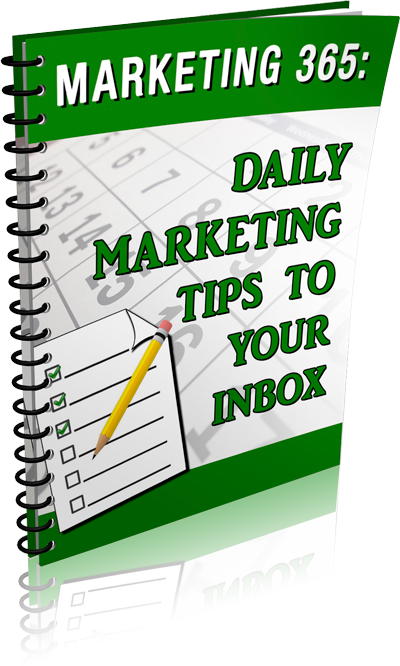 From: Marian Krajcovic
Subject: Your Daily Marketing Tips
Dear Business Owner,
As you know, marketing on a daily basis is a very important aspect of building, growing, and maintaining a successful business. While you may have favorite strategies and techniques, it's a good idea to use a variety of marketing methods. This can be overwhelming with all the different marketing advice out there, but it doesn't have to be.
Receive these daily marketing tips straight to your inbox for 365 days, so you can focus on a new tip or task each day to market your business.
Sign up now for the marketing tips so you can start receiving them in your inbox right away. Here's what you'll get:

Helpful tips on becoming successful at affiliate and content marketing

How to work with influencers to grow your business and following

Tips for improving your email marketing to really connect with your audience and get more sales

Different methods to expand your reach using social media marketing
Make it easy for yourself to focus on something new each day by getting marketing tips in your inbox. Get signed up now.
Claim Your Free Access "Marketing 365: Daily Marketing Tips to Your Inbox"
Simply enter your name, email address and click 'Sign Me Up!' below to instantly receive your tips right away.
Your privacy is protected and your email address will only be used by MariansWeb.com You can cancel your subscription at anytime.
If you are ready to market and grow your business this year, then get signed up right now. Just enter your first name and email address above to start getting these tips.
Here's to Your Business Success,
Marian Krajcovic