I hope this will save you lots of money and frustration!
I guess this is true: If it's too good to be true than probably it is! I bought Charlie's package called "Email Marketing Jumpstart" in a good faith… I paid $497 for it… and it started like this: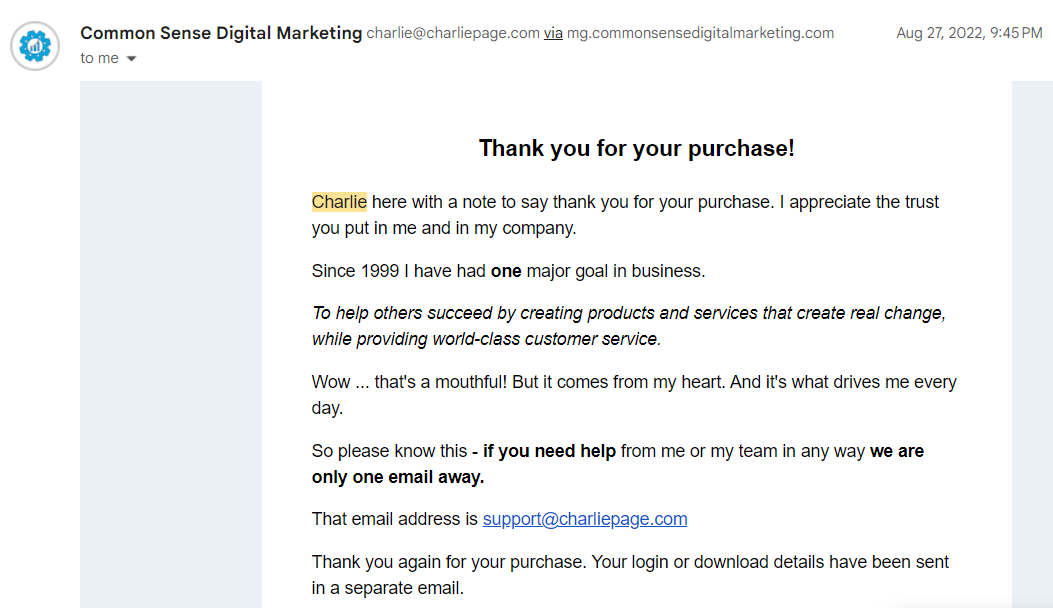 Notice: Aug 27, 2022
I've waited for the login info… none was sent so I asked Charlie about it.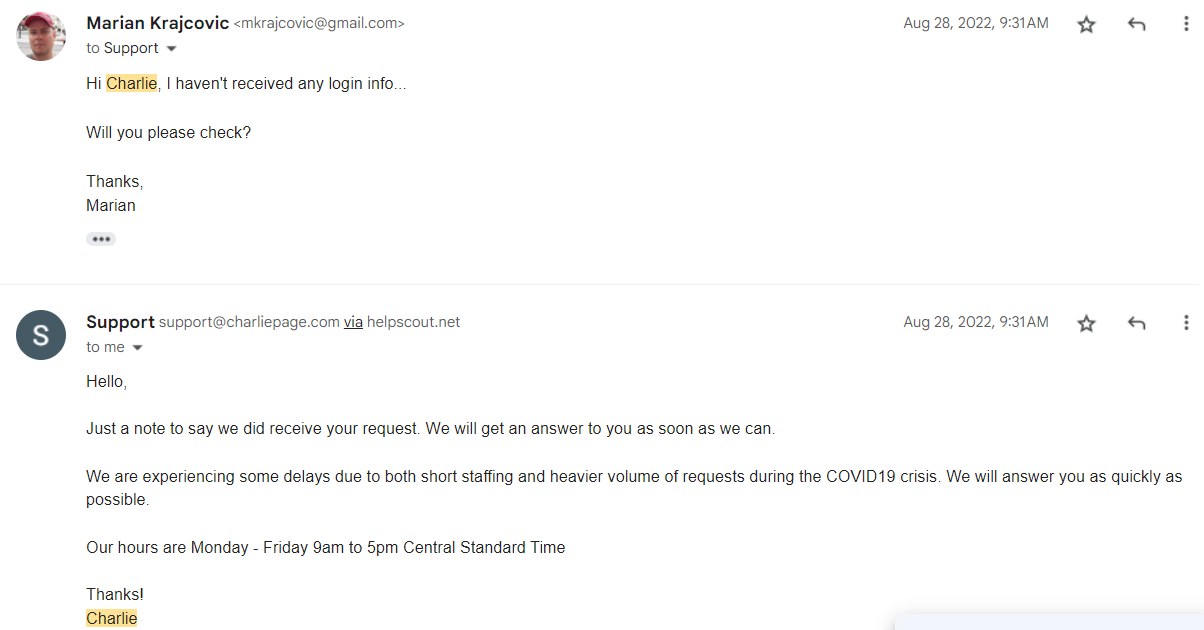 Waited…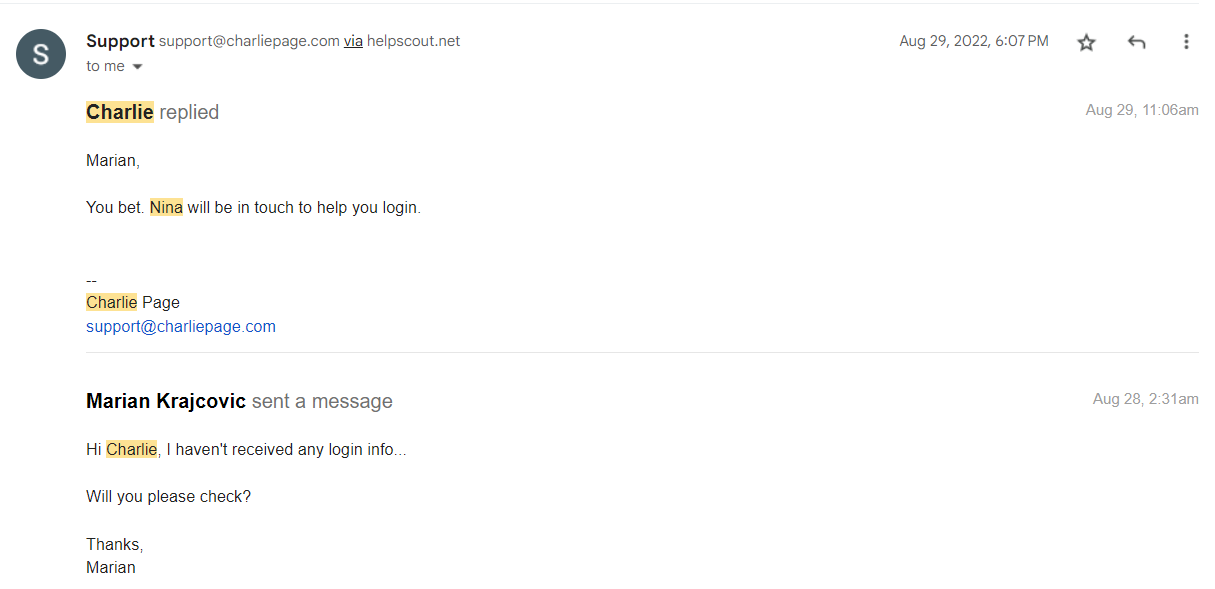 I finally got my login info, filled in some answers to the questions.. and again waited.
I constatly asked about the updates, I finally received the response on November 3, 2022!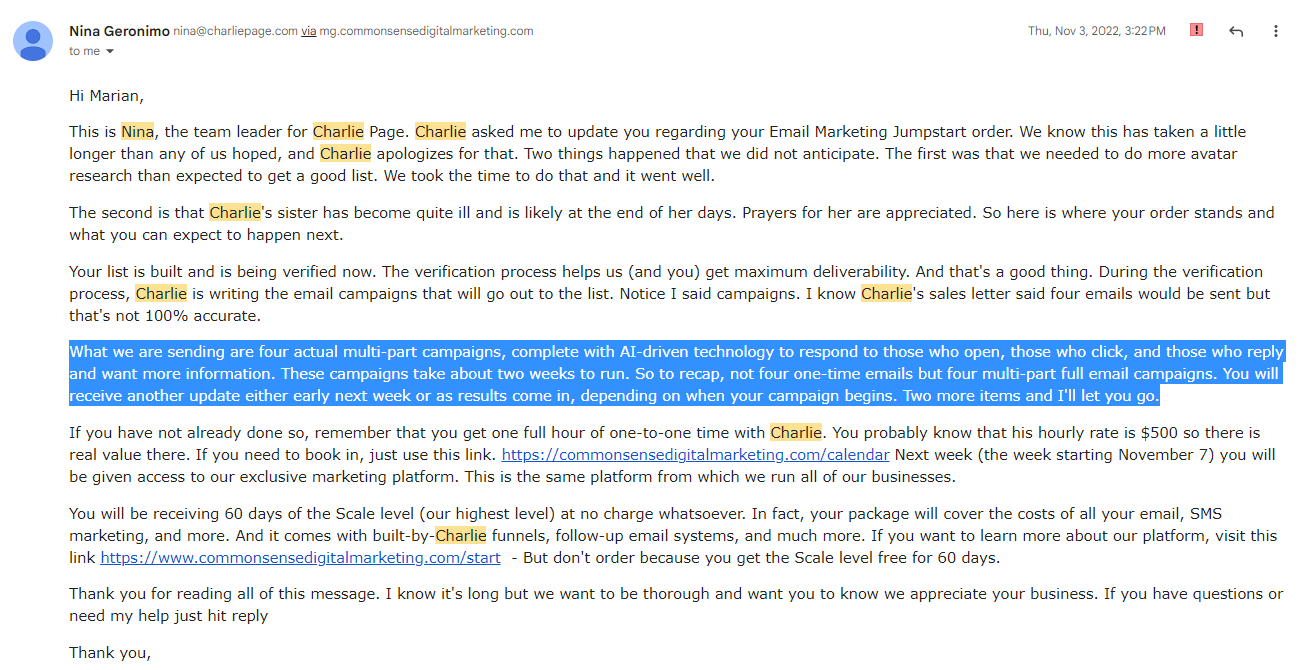 And Nina promised I get 4 multi-part campaigns and the list was built and verified. (What a BS as you'll see below!)
Now after sending another email, here's the end of November:

No clicks, no sales, no list YET!
And this continues… I'm more and more frustrated!

It's December 1, 2022 already and NOTHING.
Waiting several months to get ANYTHING I asked for a refund:

Sure, I received NO from Charlie but promising he'll make this wwork for me. (Oh, yes, indeed.. 🙂
I was asking for updates… and sure, I still don't have anything that was promised…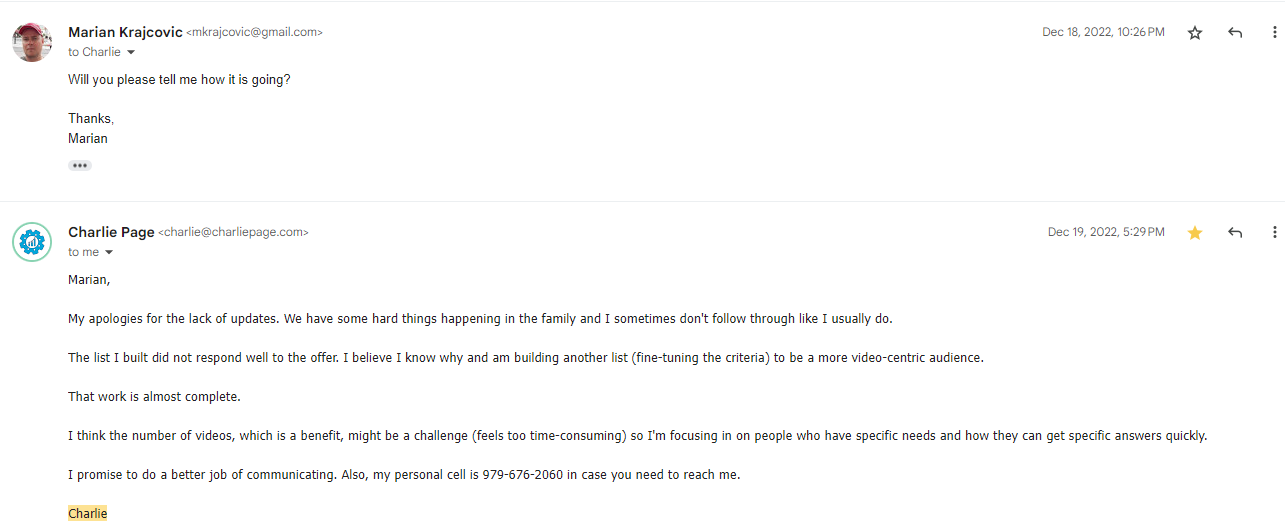 As you can see, it's December 19,2022… the (unbelievable) story continues…
Look at this screenshot below, it's already Feb 3, 2023!!!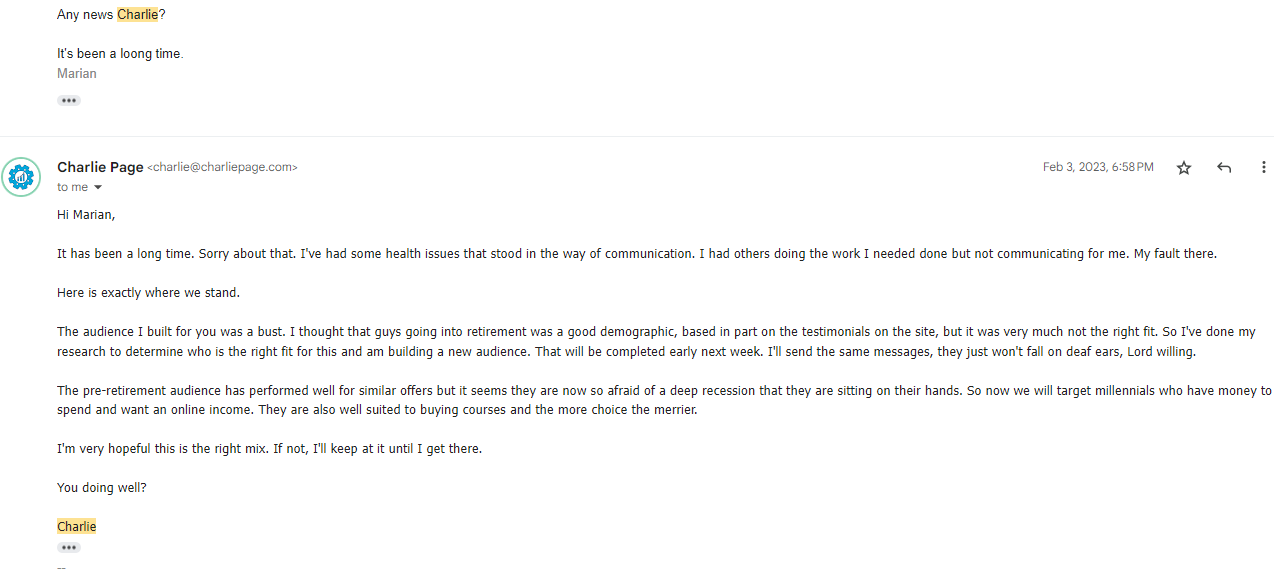 In the meantime, I'm asking for updates again, but it's a never ending story!
After another batch of my emails asking for the updates, I finally got the email on April 17,2023: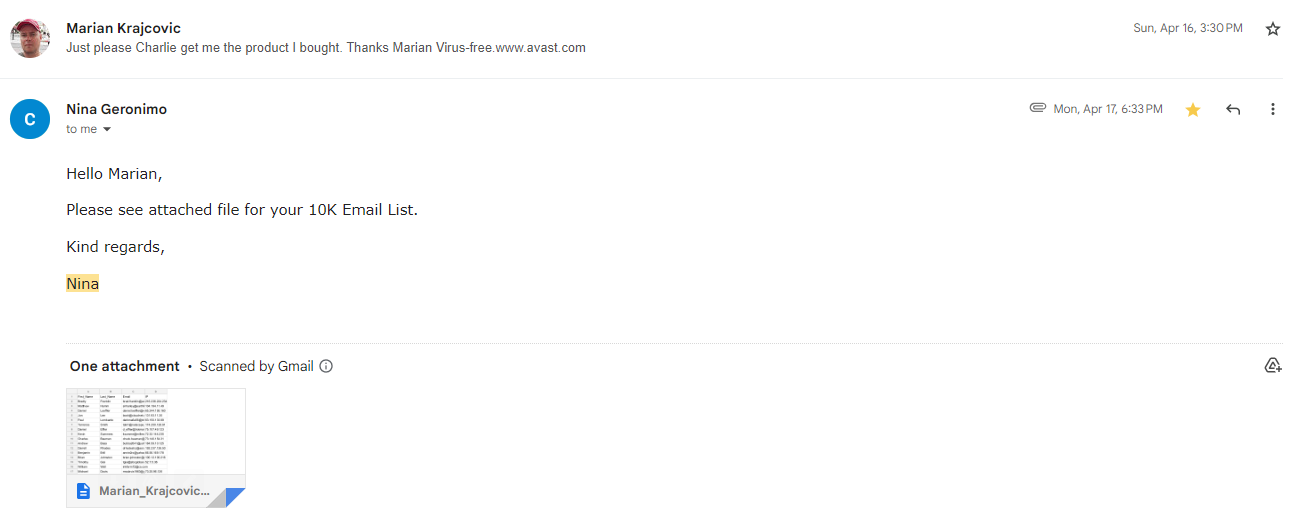 If you think I have what I ordered, you're wrong! 😉
Here's what was promised on the sales page: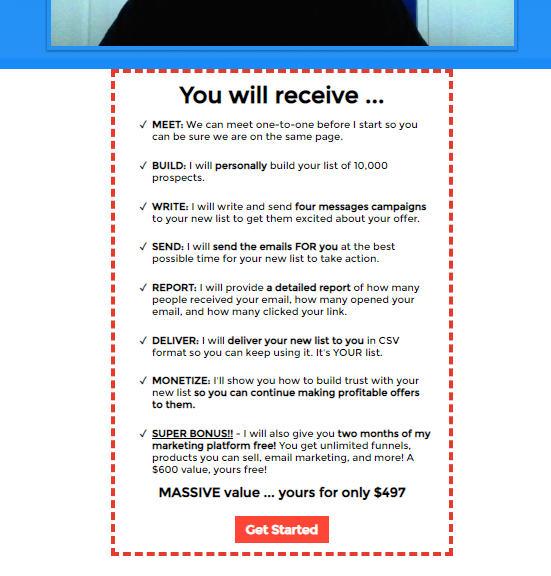 No report, no emails, he sent no emails for me (of course they couldn't be any sales), no super bonus.. NOTHING.
After 8 months of waiting I got the list!
But what list it actually is?? I've run a test on an email sender… and the result was closing my account due to:
"Unfortunately, your account is on hold because one of your last campaigns had over 40% invalid email addresses. This indicates a corrupt mailing list and/or its gathering; according to the company's terms, subscribers must use only opt-in email addresses. We reserve the right to suspend your account and require proof of your recipients' permission to email them if your campaigns exceed more than a 5% bounce rate. Could you provide information on the gathering of your subscribers?"
Conclusion
I lost $497 and got a list of 10k FAKE emails.
Please avoid ANY of Charlie's Page products! Don't get any service from him! Or you'll be treated like me and ripped off!
Thanks you for reading my post. Share if you want. Take care!